Jenni, Kadence, and I had the privilege of attending Gerry and Amy's wedding this past Saturday. Gerry helped us move from our first apartment to our second, delivered our current sofa and taking our old sofa back to GoodWill, and drove us when Jenni was pregnant and couldn't walk home from church.
We were very happy that Gerry found the woman God designed for him. We met Amy only briefly before their wedding, but they looked very happy together.
The cloudy sky gave a diffused glow to the outdoor ceremony. Small streams trickled alongside the area with the gazebo at the Abernethy Center Veiled Garden. I enjoyed that the atmosphere was serene and peaceful, devoid of any hectic and anxiousness that can happen on such a monumental day.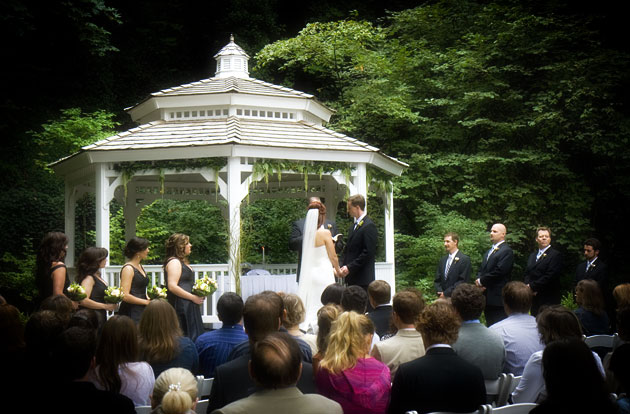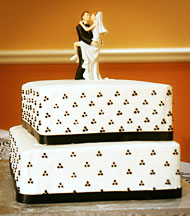 Pastor Mark Nicklas ministered the ceremony with a great message. One concept I appreciated was the role of the witnesses at weddings—that we were to be the support for the couple. If they were to come to any of us, we would encourage and build them up as one. I think for most people who only know the bride or groom, when turmoil arises in a relationship, it's easy to take sides and empathize with the one we're closer to. I'm thankful for God's perspective that while we can empathize, ultimately, we are to point them to their covenant, with their spouse and God.
I pray for Gerry and Amy all the joy, oneness, and love God has given me through Jennilyn and that they would have grace, forgiveness, love, and respect be part of their marriage. I don't think I have to pray that they have fun… it seems they both have a mischievous side to the both of them that Jenni and I hope to discover getting to know them both as a couple.