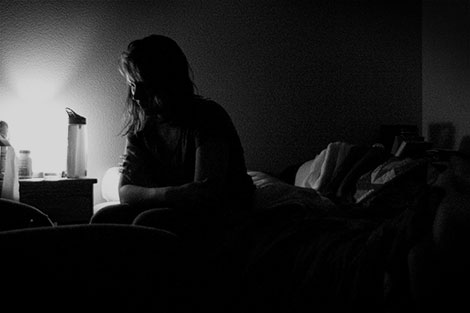 David married me back when I wasn't sure I would be able to be much of a wife to him. I was bed-ridden quite a bit and David carried a pillow around for me everywhere we went, and, occasionally, carried me when I couldn't walk. Thankfully, I am WAY better than six years ago, but I am still dealing with my chronic pain, insomnia, and recently rediscovered, parasite issues. I thought they were gone, but I guess not.
Really, I have too much to be happy about to feel sorry for myself. "Live life anyways" is kind of my motto. Do stuff anyways, even though I'm tired or hurting, is what I mean by that. Otherwise life will pass me by. Though, I would add, not just live, but to live to the fullest no matter how broken I feel. Christ's love is what inspires this desire in me. The following is the verse that spoke to me again last week:
"And I pray that Christ will be more and more at home in your hearts as you trust in Him. May your roots go down deep into the soil of God's marvelous love. And may you have the power to understand, as all God's people should, how wide, how long, how high, and how deep His love really is. May you experience the love of Christ, though it is so great you will never fully understand it. Then you will be filled with the fullness of life and power that comes from God." Ephesians 3:17-19
While it is true that life is good, it has its struggles at times. This picture captures me in my reality of insomnia. David was actually asleep when I took photos of me eating, using microcurrent, and holding my head. If I have a really hard night, I wake David up, but, usually, I try to let him get some sleep since it's no fun having both of us majorly sleep deprived. Already did that. Done that. Twice. (Worth it Kadie and Vi! Love you!) He does so much for me and the girls all the time. I am so blessed to have married David Lim.