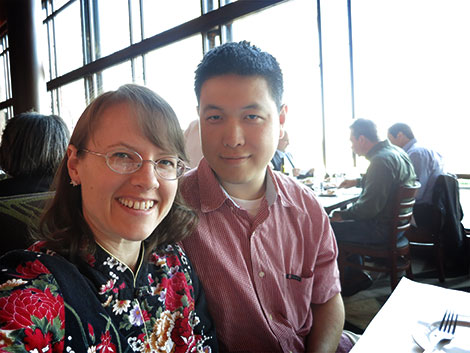 Though I wasn't quite as surprised as my dad was that Jenni and I were celebrating our eighth wedding anniversary, I felt the growth of eight years of learning how to live out our love since the magical day. There were two things that Jennilyn did this year that stood out for me.
First, as I started to learn guitar, and subsequently, sung along with the songs I learned, she helped me stay in tune. My previous musical instrument experience meant that pushing the C key on the piano will always sound like a C. Not so in singing, and we got into debates whether I was hitting the right note since I couldn't hear the subtlety that she could with her years of training on a trombone. I don't understand why I argued with her, since I knew she was right. Perhaps I was too stubborn to admit that I couldn't hear the difference and wanted to move on. The debates always ended humorously when I swallowed my pride and practiced mimicking the right pitch of her example.
Second, after I started playing basketball during my Friday lunch hour, Jenni would bring the family to come watch. Let me put it out there that I'm no Harlem globe-troller, I play for fun, get exercise, and build rapport with coworkers. I can count the number of shots I make in one hand and can't do the same for the number of shots I miss. Regardless, Jenni was there to cheer me on—just like she does in all areas of my life.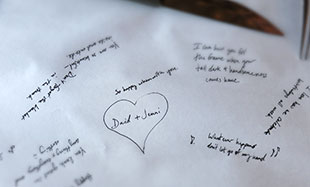 For our anniversary day, my dad watched the three kids while we enjoyed an afternoon on Mt. Tabor, one of our old haunts. The sunshine warmed us as we sat on a bench and enjoyed the quiet view. It was very peaceful to rest outdoors before a delicious dinner by the Willamette River at McCormick and Schmick's. My favorite part was that we did not get to write an anniversary card to each other, so we wrote one out impromptu on the paper of our dinner table. I love that she is spontaneous and creative.
Slideshow
Here is a slideshow of photo highlights for our eighth year with the song "Marry Me" by Train as the soundtrack.
[flv:8th_anniversary.flv 630 437]