I never camped growing up. It was not something my family was interested in doing. After I married Jenni, I had my first camping trip at Battle Ground Lake with her family. While we had interesting neighbors who kept us up all night, I found the experience pleasant.
We planned four camping trips this summer to unplug and adventure the outdoors. Though we only camped three times total, we learned from each one and culminated in camping at the beach.
Battle Ground, WA
Our first attempt was in Jenni's parents' backyard. Jenni's dad installed a zip line for the kids to play, our friends from Montana joined us during their visit, and we learned that sleeping in the same tent as the kids meant that we don't get much sleep. It was a great first try.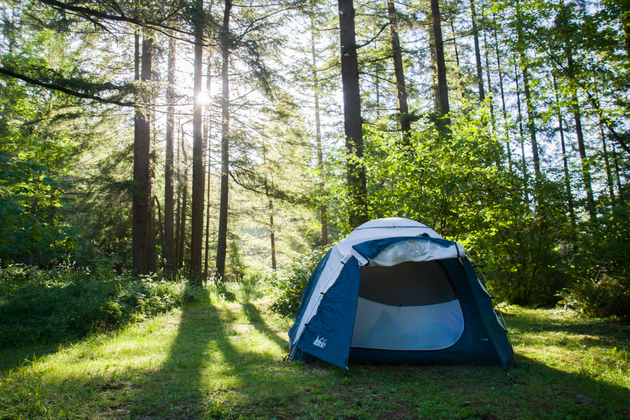 We borrowed a tent from Leah and James that sleeps five, but that was a very tight fit for our family. Sleeping with kids that toss and turn throughout the night didn't bode well either.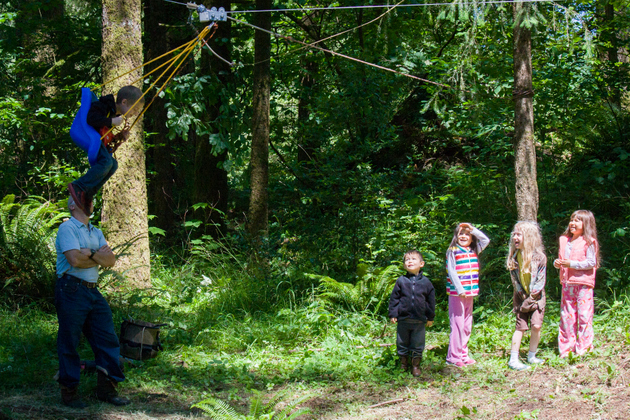 Kids took turns riding the zip line that Jim built in the backyard.

Our family sharing a meal with the Jones. We're glad they got to share the experience with us and the kids had a great time playing together.
See photos from Battle Ground camping »
Oysterville, WA
For the fourth of July weekend, we ventured to Oysterville with the Wachsmuths. Jenni and I hadn't been back to Oysterville for almost seven years and how it has changed. Since our last visit, Clark's parents had retired and moved there permanently. We camped in their backyard and enjoyed the fireworks show at Long Beach.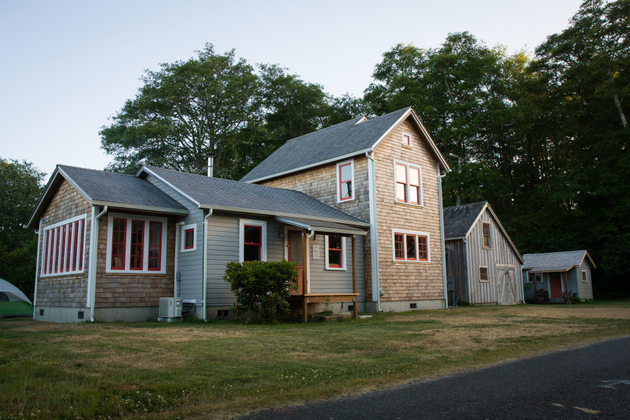 The Wachsmuth cabin had expanded with a larger living room, bigger kitchen, and a second floor bedroom.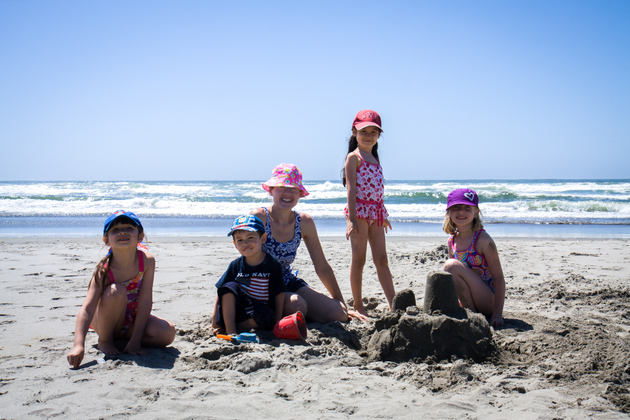 Building a sandcastle with Amelia near Oysterville.

The girls decorated Mary's hair outside our tent.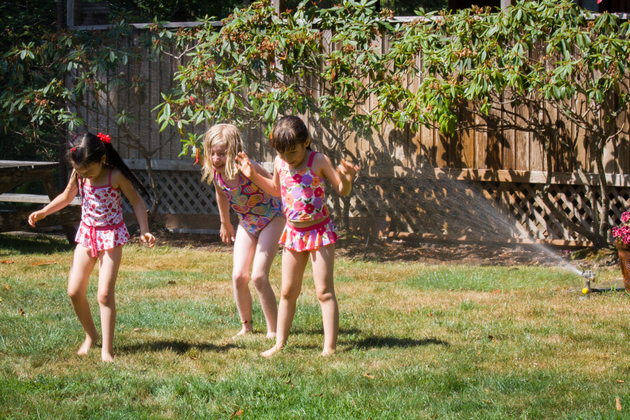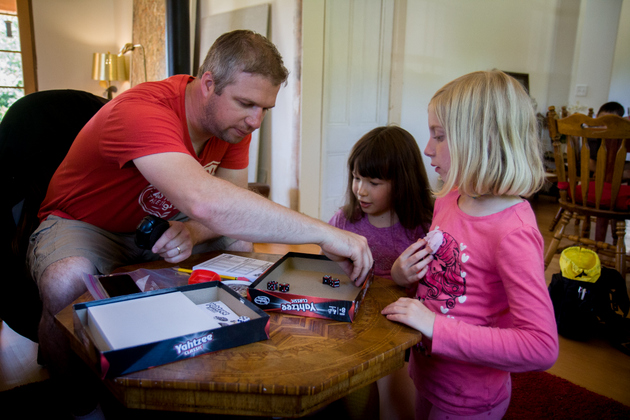 Clark taught Kadie, Amelia, and I how to play Yahtzee.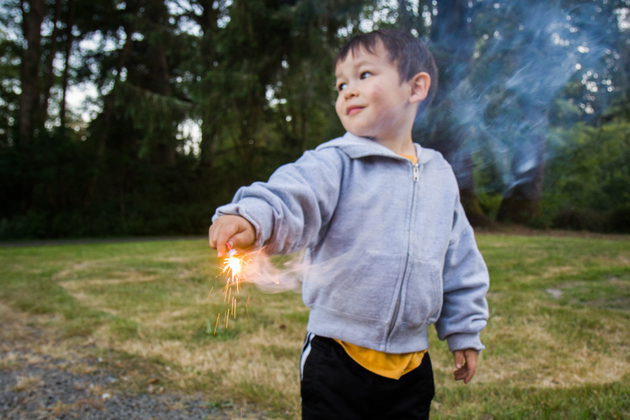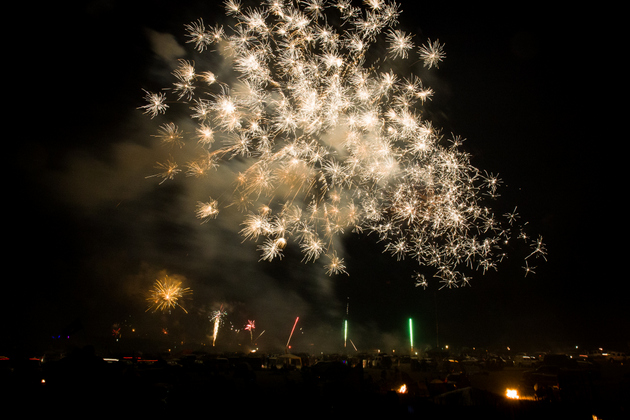 The fireworks display at Long Beach was enormous. We couldn't distinguish from the official fireworks show to the public's.
See photos from Oysterville camping »
Cape Lookout, OR
I looked forward to camping at the beach mainly for the prospect of dark skies. I was not disappointed. Cape Lookout was a great destination. You had easy access to a peaceful beach near camp and excursions only twenty minutes away to the north and south.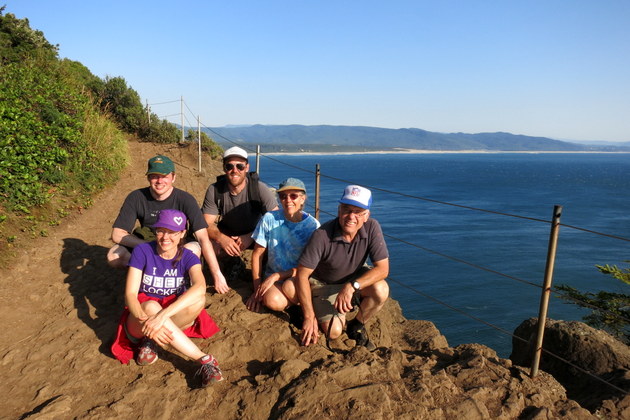 Jenni and her family (minus one brother) hiked 2.5 miles for a view from Cape Lookout.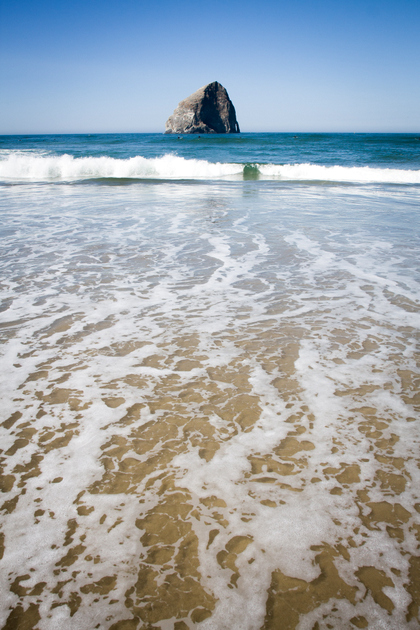 Pacific City had waves for boogie boarding, surfing, and a giant sand dune to hike up.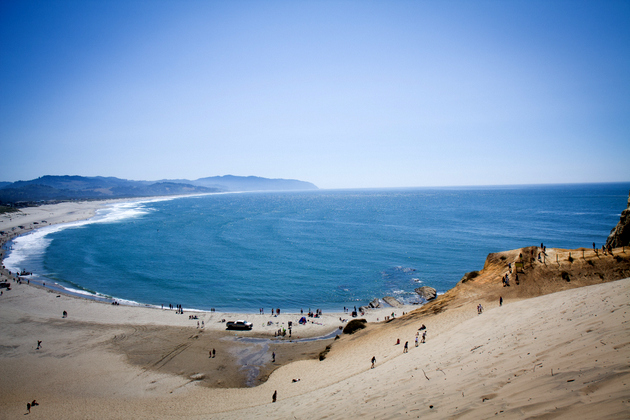 I hiked up the giant sand dune mid-day. The sand was scorching to my bare feet. I could only walk up ten or so steps before I had to stop and bury my feet in the sand to cool them off. When I finally made it to the top, I was greeted by a cool breeze and gorgeous view.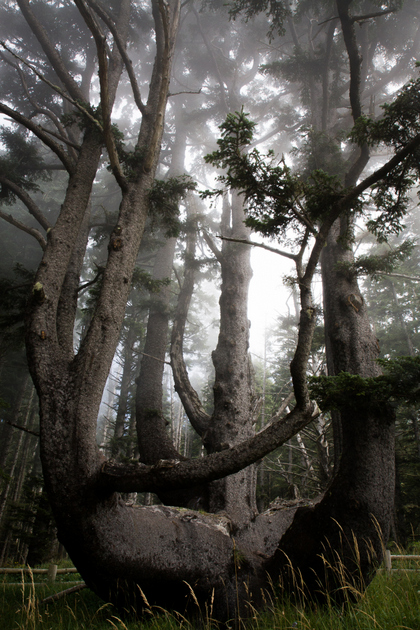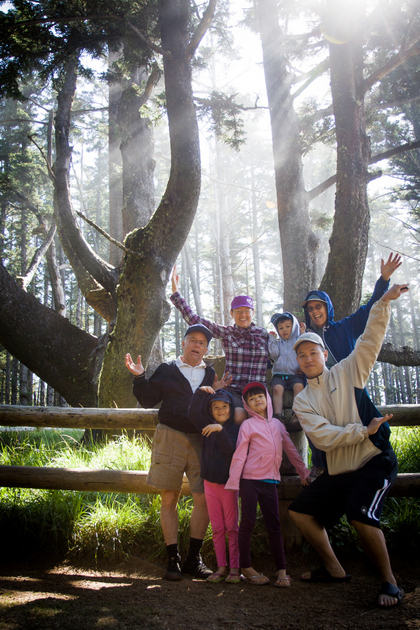 We visited the Octopus Tree in the morning and were greeted with a scene from the Lord of the Rings.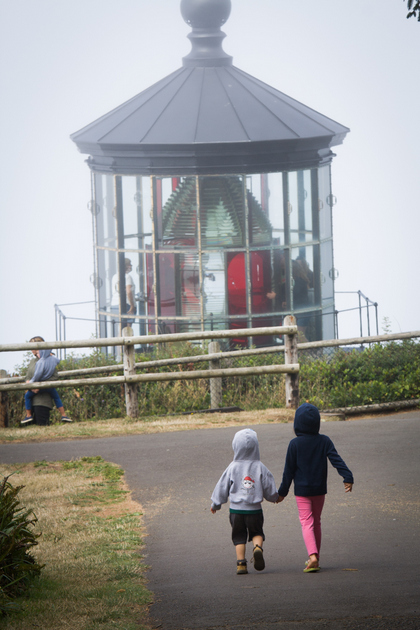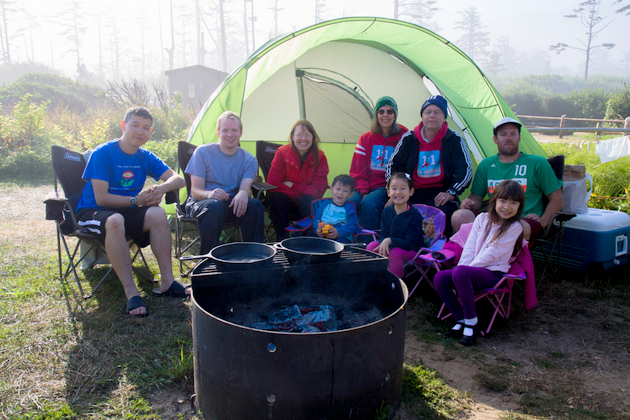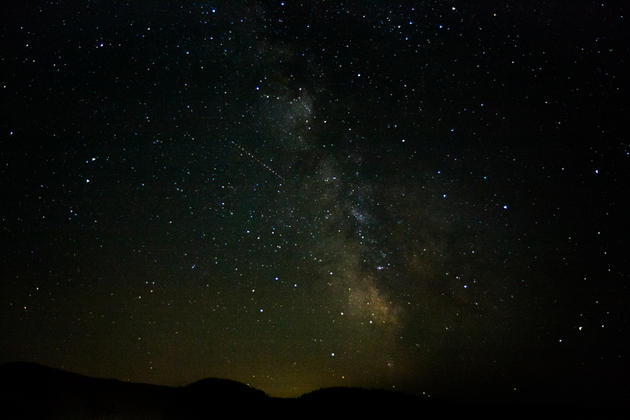 Our Milky Way galaxy center.