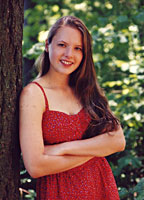 Back in high school, all I wanted to do in life was get married and raise a family. But as graduation creeped closer, I realized I couldn't just sit around waiting for "Mr. Right." I also remember wanting to stay a senior because I was having a lot of fun, and college and beyond was kind of scary to think about. But someone once said to me that "There is life after high school." After striking out on a few adventures of my own, I adopted that saying for myself.
In following David's lead, I too would like to peek into the last 10 years as it is also my 10 year high school reunion this year.
1. Learning to Dance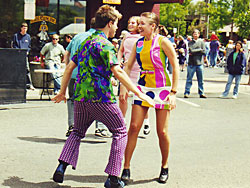 In my high school years, I had been very involved in music, and athletics like soccer and working at a swim pool. When I took a ballroom class at Clark College, I fell head over heals in love with dancing because in incorporated the three things I'm most passionate about on this earth: music, athletics, and people. It is also the first time I really felt like a lady since I was sort of tomboyish till this point. I was always around guys; I have 3 brothers and a dad, I grew up playing sports, and I played trombone with mostly guys. But dancing was one of my first experiences of being treated like a lady and I found I really liked it.
2. Working on a Ranch in Wyoming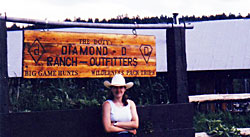 After one year at community college, I got this crazy idea to find a ranch to work on and learn more about horses. My neighbor, Bonnie, taught me how to ride on her long time companion, Sundance. I fell in love with horses! So in pursuit of my crazy idea, and with a thirst for adventure, I looked up ranches in the back of a Western Horseman Magazine and called several up, asking if they were hiring. The Diamond D Ranch in Moran, Wyoming hired me on for the summer, and I had an experience of a lifetime. First, it was a ton of hard work. I felt like my body had aged a whole year in those three months. Second, I grew more experienced with riding, especially through insights from an Indian woman who was a wrangler there. And thirdly, I learned to stand up for myself and not let people walk over me. My romantic notions of marrying a cowboy were changed after spending a summer around true, gritty, gruff cowboys on the ranch. I decided I wanted a kindly horseman instead.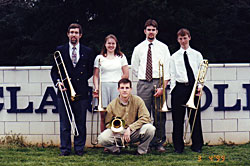 3. Got the Traveling Bug
As I continued working on a career in music, I got opportunities to travel quite a bit. Besides going to Europe my junior year with Battle Ground High School's bands, Clark College music ensembles went to Canada, Hawaii, Japan, and Korea. To this day, I love looking at atlases (or Google Earth) and dreaming about places I want to explore.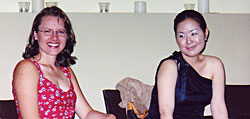 Growing up, my parents hosted several Japanese exchange students, including Yoshimi, my Japanese sister for my senior year in high school. After graduating from community college, I requested housing with a foreign student at Central Washington University. My roommate for the two years I lived there was Iruru, from Japan (pictured to the right).
4. Becoming a Teacher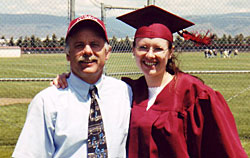 I abandoned my dream of a career in music because I knew I didn't want to be a band teacher (too stressful – whether it's dealing with rude middle schoolers, or the demands of conducting multiple high school bands during and after school hours – which is not good for one's family life). I also decided not to be a professional musician because I didn't want to spend 6-8 hours a day locked in a practice room when I'd rather be active and outside or with more people. Another factor was that I wasn't too sure about living off of whatever payed gigs I could find, not to mention the night life that might be required. The title "Poorly Payed Musician" wasn't too appealing when I would be trying to make a living on my own.
So, long tangent short, I took my parents' advice to become an elementary school teacher. I went to the college my parents went to, in the town of my birth; Ellensburg, Washington. I studied Teaching English as a Second Language as my minor degree, and it was a perfect match for me. I got to work with children, some from other countries, and I got to make a small difference in their lives. Their enthusiasm to learn was inspiring for myself to keep on learning new things with fresh wonder.
5. Illness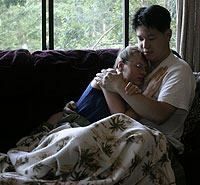 As explained in the About Us section in our blog, I went through a life changing illness. I never got diagnosed with any specific disease, but had several debilitating issues that began around my last year in college. I went through a time of rediscovering who I was apart from all of the physical activities and abilities I once "owned" that were now taken away. I rediscovered just how much I needed God, and realized that the only reason I was still alive was because He had a purpose for my life that I needed to keep on seeking out. It took several years, but after coming out of the scary times, I found that I would rather be limited in body and close to my God, than in full health, living without Him. Even though I couldn't run, dance, play music, work as a teacher, or even take care of myself for a time, I found joy in life and an amazing love from God through David, my family and some friends who became just as close as family.
6. Teaching in Japan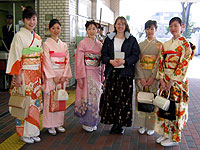 Jumping back in time a little… since I hadn't landed that prized first year teaching job in America, I was available to accept an English Teacher position in Japan for a year. I decided this would help my future career if I could get an ESL position when I returned to America. My story is described in more detail in the About Us section, but I'll just mention that this was a huge test of faith in God; that He would take care of me when I couldn't speak or read the language, when I had lots of food allergies, and when I was on treatments for parasites. Needless to say, I couldn't stay there when my health became worse, and when I desperately needed to start a health regime under the care of doctors that would give me more help than just sleeping pills. By then I knew I wanted to marry David, which was also another reason to head back home.
7. Marrying David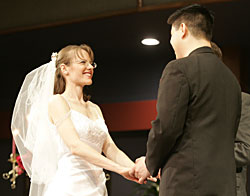 I didn't quite marry a horseman, but I did marry a horse. What I mean is that he was born in the Year of the Horse. And, actually, he seems to have similar characteristics to that of a gentle horse. Not only has David brought tremendous happiness to my life (David's Chinese name means happiness!), but also physical healing of my body. Marriage is good for the health! (A good marriage, that is.) David's willingness to marry me even though I wasn't well, speaks so powerfully of his love for me. His willingness to stick with me through struggles, reassures me of his faithfulness. I could go on and on about how much David is heaven to me. I am truly blessed.
8. The Portland Swing Dance Club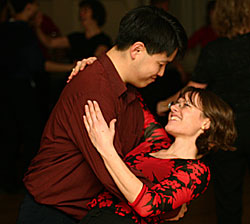 It was through PSDC that I found some wonderful friends, and my husband. The swing club became somewhat of a family to me, as I had chances to serve along side some wonderful people there. Performing and competing hasn't been really all that life changing to me because it's something I'm comfortable with and enjoy, due to my experience in music. But just going out dancing with David and our friends is what adds so much joy to my life. I don't always feel well enough to dance, but when I do, it's a blessing I don't take for granted. Dancing is still one of my favorite things to do with my husband, and I hope to dance with him the rest of my life.
9. Beaverton Foursquare Church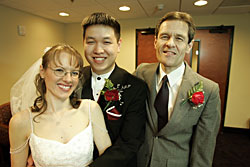 I grew up in a little country church in Ridgefield, Washington. The average amount of people there is around 50. Two years ago, David and I began attending the church we got married in, Beaverton Foursquare Church, which has thousands of people. It was a big change for me, going from my little church where I knew almost everybody's names, to not recognizing anyone from week to week in the mass of BFS attenders. They have policemen to direct traffic on Sunday mornings, for crying out loud! But when we started taking smaller group classes, we began to make some connections. Being friends with Tracy helps, too. She knows everybody at BFS (ok, maybe not all 3 or 4 thousand). And they all seem to know her, so we meet a lot of new friends through her. We've really grown in the Lord through the classes at BFS, too. The finance class was excellent! So was the Love and Respect course! David accepted Christ shortly after an Alpha course there 3 years ago, and now we are so blessed to be in the first time parenting class. Another big blessing has been the opportunity to help develop and teach in a new ESL program for some BFS Korean Church attenders these last few months!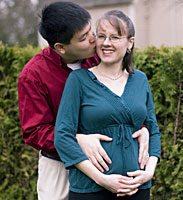 Moving to Beaverton has been easier because of this great church, David's awesome job, and being closer to some dance friends. But I still miss Jessica and Nathan and being closer to family very much. I'm glad they're not too far away, though. There's others I miss terribly that Washington does not hold anymore. I know you can't have it all, so Beaverton is a nice place to settle my roots into with my husband. Bloom wherever you're planted, right?
10. Becoming a Mother
I think this must be the biggest life change I've experienced so far. But how do you measure the enormity of events like falling in love and marrying the person you want to be with most, and then creating a child together? Words cannot describe the happiness bursting in my heart as I feel our little one moving around inside me while I write this post. Dreams do come true. God is so good.
I hope I can make it to my 10 year high school reunion but I'm not so sure I will since it's scheduled for September 22nd, and our baby is due around September 24th. To be honest, besides a handful of guys from Jazz band, and a few nice gals from soccer, most of my closer high school friends were my band geek buddies in different grade levels. But still, it would be fun to see what's happened in my high school acquaintances' lives in the last 10 years. Especially since I've gone to school with some of them since kindergarten.