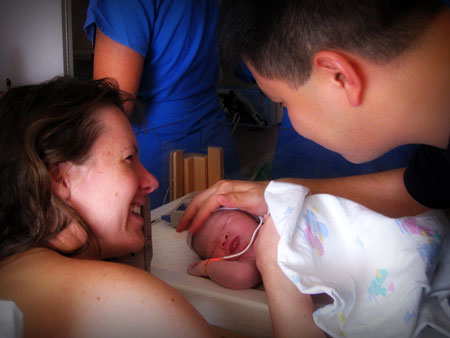 We are pleased to introduce our lovely daughter, Kadence Lim! She is so sweet and beautiful. We can't believe we're parents now.
She was born October 2nd, 2007 at 1:03pm. She weighed 7 pounds and 7 ounces, and was 19 inches long.
Thank you everyone for their warm wishes and prayers. The Lord carried us through joys and trials. We will have the full scoop on our blog soon!