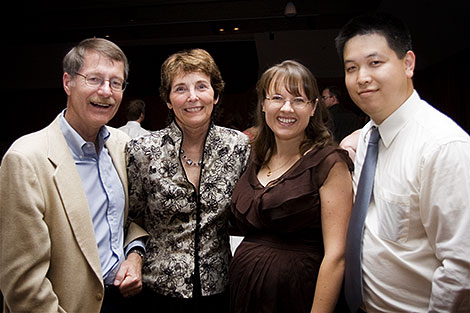 One couple Jennilyn and I admire, and I have the honor of working for, is Dave and Chris Vernier. While their official titles are CEO and CFO, they are so much more to their company and employees. I've once heard someone describe that they love everyone as a friend, and they truly do.
The flexible schedule, generous health benefits, and care for employees has made it possible for Jennilyn to stay at home when we first married because her health was fragile. I'm extremely thankful that we are able to continue as a single-income family so that Jennilyn can be at home with our lovely daughters.
If I were to become a leader of a company, I would want to be like Dave Vernier and obviously have Jennilyn as my co-founder like Christine. Dave and Chris never had any children—but, each of their employees is loved like family by them.