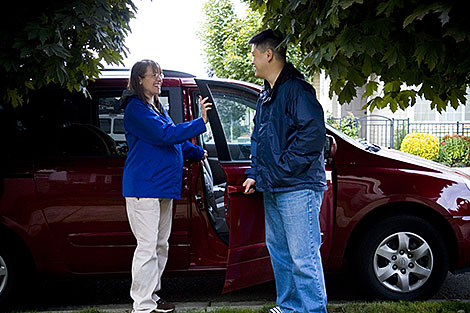 "Be kind and compassionate to one another, forgiving each other, just as in Christ God forgave you." Ephesians 4:32
Whenever I have a passenger in my car, I always try to open the car door for them as an act of kindness. While I was single and I opened the door for a girl, the gesture was also a test of what the gal did after sitting in my car.
I remembered opening my car door for Jennilyn the first time and she thanked me as she entered. As I approached my door, she reached over and reciprocated by opening my door for me.
Though it is a very simple act, it is that type of kindness I hope to never take for granted.
"Kindness is the language which the deaf can hear and the blind can see." Mark Twain