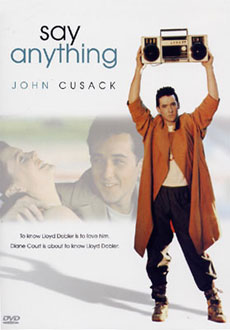 Lately, I'm more aware of how the music is what really makes a movie for me. For instance, Beverly Hills Cop 2 has that awesome "Axel F" song that my brothers and I played on our boom box when we were knee high to a grasshopper. Trav carried it on his shoulder while we followed him marching through the house like a street gang. My impression of that movie… a little obnoxious at times, hilarious fashions such as spandex clad women with poofy hair, and gunfights that remind me of the arcade game Time Crisis 3. Wish I could've watched it with my youngest brother, Rex. We enjoy doing Mystery Science Theater style commentary during films like this.
Die Hard has "Ode to Joy" running through it along with suspenseful Christmas music. It makes me laugh at the irony of it all. I have to say all the swearing is a bit much for me to stomach, but I enjoyed Alan Rickman's performance as Hans. I also enjoyed David and Jack quoting funny lines and busting up over it.
What caught me by surprise was to fall in love with the song "In Your Eyes" after having watched Say Anything. The movie was a bit strange at first, but John Cusack's quirky character Lloyd Dobler grew on me quickly. I liked the funny things he said when he was all nervous over Diane Court. I enjoyed how intensely he liked her, not knowing what he wanted for a career, but knowing that all he wanted to do was be with her. And I loved the scene where he stood with the radio over his head playing "In Your Eyes" for Diane under her window. He says so much with his eyes! Why is it so romantic to have someone serenade a girl? I don't know why, but it is.
David thinks it interesting that I don't really pine after celebrities. But now I have to confess, I could see myself getting a little shy if I were to meet young John Cusack face to face. I think what I find attractive about him is that he reminds me of David… tall, dark, handsome, and a caring fellow who watches out for a girl. On a side note, I think it's neat that John's sister Joan plays his sister in the movie. I've been informed that this isn't the only movie where that's the case.
Anyways, I have to say I am now a fan of Cusack as well as Rickman. I admire their acting skill.
Wow…..
Wow….
This is crazy!
My husband just called me to step out on our back porch, and there he was on the lawn below with his accordion!
He played "Home Sweet Home" and "Danube Waves" while I held Kadie close and laughed and cried at the same time. I didn't care that it was freezing cold out and I was standing there barefoot. I'M SO IN LOVE WITH DAVID!
He was a good sport and played it for me a second time so I could record it.